Restaurant & Golfresort Metzenhof (gastronomy, golf club)
Creating a loyalty club for long-term sales increase and new customer acquisition
The goal
A clear objective for Metzenhof was to increase its sales activities and acquire new customers. With the introduction of a digital solution and an own, tailor-made app powered by hello again, the goal is now achieved.
The solution
Metzenhof opted for a tailor-made loyalty solution from "hello again": Through the digital loyalty club with an incentive system and direct customer communication, it is now possible to address its customers directly on their smartphones and persuade them to return more often. Regulars will also subsequently contribute to an increase in sales. More and more members became active point collectors and enthusiastically use the app to receive attractive rewards. But it is not only the redeeming of reward points that motivate members to use the loyalty club:  Metzenhof also introduced a ranking list in which the customer with the highest turnover has the highest ranking. The playfulness motivates many visitors to buy around because everyone wants to be number one in the ranking. Customers are thus playfully motivated to create more turnover. Another clear advantage of the Metzenhof App is the link to the golf club: customers can book an appointment for the "Metzhof-Teetime" directly in the App. This simple way of registration has significantly increased bookings and customer satisfaction.

Sales increase through ranking list

Everything in one app: restaurant and golf club.

Acquisition of new customers through a Friend-Invite function

Active use of the app thanks to attractive premiums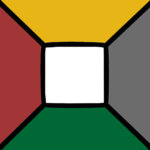 We have managed to increase customer frequency and average customer turnover. Customer satisfaction continues to grow, and many new visitors can be acquired continuously. This means more turnover and more profit without having to invest in large advertising budgets.
Michael Leitner, Manager
Click here to download the app: